Return on Investment-101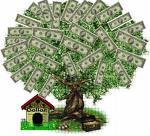 For most Realtors, Marketing is far and away their largest expense. I have had clients that invest anywhere from 10% to 90% of their Gross Commission Income on Marketing. This can be A LOT of money. One of my clients was spending upward of $500,000 a year on marketing when I found him, and with very little feedback on what was, and wasn't working. "We want to be everywhere" was his motto. He knew he was profitable, he just didn't know exactly why…
Return on Investment is quite simple, really. Your investment is the money spent on any advertising piece or marketing campaign. The return is the incremental, attestable Gross Commission Income that the advertising piece or marketing campaign creates.
Simple enough, huh? But how do you collect these numbers. This is the quandary. Tracking ROI can be a simple or complex procedure depending on the contact point(s) within your organization. If ALL phone calls and emails funnel through one initial point (you ) than recoding the SOURCE of those calls can be done with a bit of planning and execution. If you have a larger organization, however, with a support team in place, each person who handles initial calls or emails must be trained to ask the right questions, and record the proper response. But how do you determine WHERE those calls and emails are coming from? There are a variety of methods…
1. Simply ask. This is the least high tech and seemingly easiest. Simply ask each inbound call or email, where they saw the property or offer they are inquiring about. This method, however takes diligence, and support staff must be trained to ask the right questions until they get a proper answer. All responses must be aggregated each month.
2. Phone numbers. Some companies, and Realtors have phone numbers set up that all forward to their main line… these phone numbers can then be strategically placed amongst your marketing ads and programs. At the end of each month, you simply determine the volume of calls coming from each ad my matching the ad with the incoming phone bill. You must also determine the initial call for each client whom bought a home or listed with you.
3. Source Codes. A small source code can be placed on each ad or marketing piece. An alphanumeric code can be placed in a small box (that matches your theme) in the bottom right of your ads or marketing pieces. Each point of contact within your organization simply needs to ask, "I will be happy to answer any questions you may have. In order to better help, I would like to look at the same information you are looking at, would you please tell me the number in the purple box in the bottom right corner?
With any of these data gathering techniques, you will be able to create campaigns that differ, either slightly or greatly and use this information to make educated decisions on which publications, ads, marketing offers, or mailers are worth your investment and which are not…